Midsummer in San Francisco
Passing the Torch to the Next Generation

SF Ballet's first Midsummer was, appropriately, danced alfresco. For the Company's 1940 appearance at the Stern Grove Festival, Director Willam Christensen restaged a version that had been created by his brother Lew two years earlier in Oregon. The next taste of Midsummer was a pas de deux from Sir Frederick Ashton's The Dream, which was danced here starting in 1982.
Balanchine's Midsummer opened at SF Ballet in 1985, just as Helgi Tomasson was arriving in San Francisco as the Company's new artistic director. The ensuing gap in performances was due to a practical rather than an artistic constraint: SF Ballet didn't have a suitable production. When Martin Pakledinaz, who designed SF Ballet's Nutcracker and Don Quixote, designed a Midsummer production for Pacific Northwest Ballet (PNB), incorporating West Coast flora and fauna, Tomasson took note and requested to rent the production from PNB. "It's very, very beautiful," he says. "Marty's work, as always, is of wonderful quality. That's another one of the many reasons I'm delighted that Midsummer will be back this upcoming season."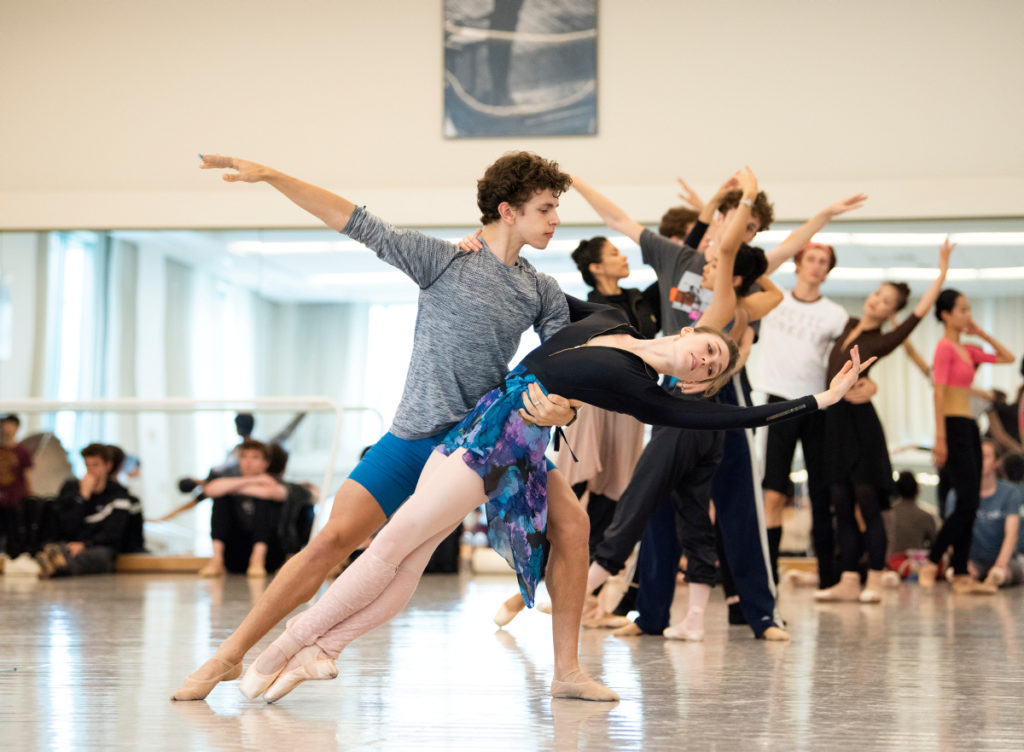 When a ballet hasn't been danced in 35 years, it means that none of the current dancers have performed it on the Opera House stage. And yet, like so many things in ballet that are passed from generation to generation, it exists in the minds and muscle memory of SF Ballet's artistic staff in a myriad of different ways. Most notably, Artistic Director Helgi Tomasson was known for his portrayal of Oberon when he danced with New York City Ballet. Oberon's variation, danced to a scherzo, is one of the most challenging male roles in the Balanchine repertory. "I loved dancing the role," says Tomasson, "and there were things that I remember Balanchine telling me. So I pass those ideas along so we can incorporate them."
Ballet Master Ricardo Bustamante danced the role of Oberon with SF Ballet in 1985. Before he departed to join American Ballet Theatre, Bustamante had just one rehearsal with the newly arrived Tomasson. "It's in his DNA in a way that's just wonderful," says Bustamante. "In that one rehearsal, he changed the dynamics in my body, from the quickness of the footwork to my approach to dancing." And the role of Hippolyta, the Queen of the Amazons, was created on Gloria Govrin, who later became director of SF Ballet School. One of her students, Principal Dancer Jennifer Stahl, has rehearsed the role for this season.
by Caitlin Sims
Header Image: Catherine Batcheller, Julian Montaner, and Gregory Russell in Balanchine's "A Midsummer Night's Dream", 1985 // Choreography by George Balanchine © The Balanchine Trust; Photo © William Acheson, courtesy SFMPD